Paul ter Wal is a balancing specialist and health architect. He carefully seeks the balance between man and machine. Between economy and ergonomics. Between organization and organism. Because one cannot function without the other.
Paul is a strategic advisor and conceptual architect. This is how he prefers to describe himself.
Paul's ideas and plans can be implemented by service providers in small and large organizations.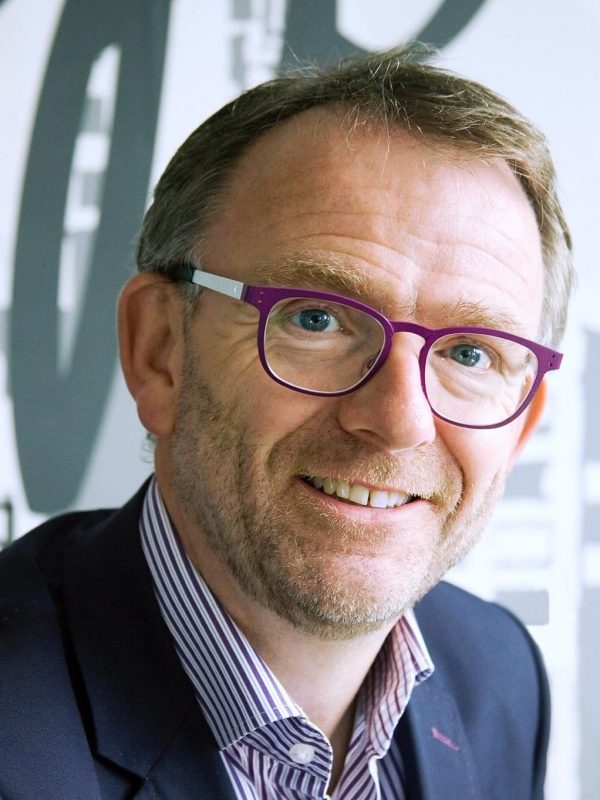 International Speaker and NSA Certified Speaking Professional
Make Your Choice. As an international Human Capital consultant, speaker, author in the field of employability, engagement, accountability, Paul works for all different kind of industries and well known companies, like Mercedes Benz, AON, University Namibia, CIC.
His model is called: Value-to-Profit: his model gives 7 keys to increase engagement and profitability with scientific proof. How to improve the Human Capital of your organization. When Paul is talking an audience will turn into listeners. His ideas on happy workers, that build successful companies, will change the way you think.
His main activities involve developing and co-implementing new Human Capital, engagement, vitality and absence leave concepts, in which both internal and external interpretations are given to the employer's desired approach for prevention, employability, engagement and accountability: the vitality-approach. Expert speaker on vitality, engagement & accountability.
Paul is employable in professional services with social aspects; strong company, group and project identification and aimed at achieving tangible results. He is receptive to a critical attitude. He has leadership qualities from a moral, strategic and highly practical point of view. He is a strong networker and relations developer; interpreter of social trends in new markets.
Years of Speaking Experience
Topics and Expertise
More Profitability with More Engagement
Knowing Your Non-Negotiables Will Keep You Employable
Topics and Expertise
Human Resources/Labor Relations
Employees/Workforce
Accountability
Sustainability
Organizational Thought Leadership
Business Growth
More Profitability with More Engagement
Knowing Your Non-Negotiables Will Keep You Employable
Check Fees & Availability
"Proven Results"
"I have seen speakers talk about the relationship between Engagement and Success but none as good as Paul. His presentation was based in global research and full of easy to implement ideas that have been proven to give results. If you are after an engaging and humorous speaker to show your team how Happy Makes Money - book Paul ter Wal"

-WMC
"Hit the right button"
"These meetings were highly rated, not at least by the inspiring and sometimes confrontational contributions from Paul. Both for HR and for financial managers he knows to hit the right button."

-Senior Consultant
AON
"His message was brilliant"
"His message was brilliant, with leading edge research and ideas, plus it was full of practical tips and tools that I could implement in my business immediately. I'm seeing results with my people already. Thanks for some great inspiration, Paul!"

-CEO
The Relationship Guy