Mary Kelly, PhD, CSP, CDR, US Navy (ret) is an internationally known economist and leadership expert, specializing in productivity, communication, and business profit growth. 
Mary earned a BS from the United States Naval Academy, an MA in Economics from the University of Oklahoma, an MA in History and Foreign Policy from the University of Hawaii, and a PhD in Economics from Greenwich University. 
Mary is the author of 11 books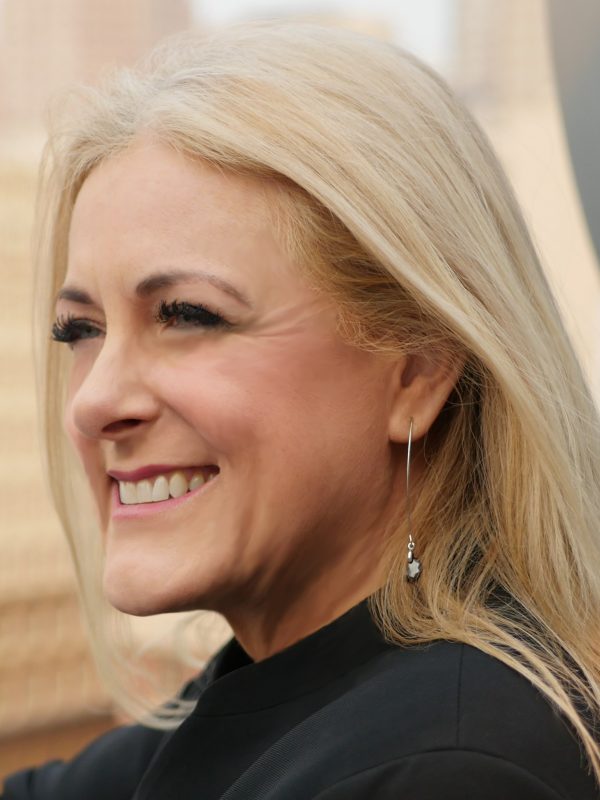 Mary kelly, Phd, CSP, cdr, us navy (ret)
ECONOMIC AND LEADERSHIP DEVELOPMENT - effectively lead future teams
International Speaker and NSA Certified Speaking Professional
Mary helps business leaders understand current and future economic issues so they can make decisions that facilitate productivity, improve employee engagement, and increases profitability.
A graduate of the United States Naval Academy, Mary spent over 20 years on active duty in intelligence and logistics. She retired from the Navy as a commander. She has masters' degrees in both history and economics, and a PhD in economics.
Dr. Kelly has extensive experience as a business advisor and executive coach, specializing in interpreting economic data and trends, and providing the leadership advice needed to make the right decisions to move the organization forward. As a CEO, Mary has a track record for success.
As a speaker and presenter, Mary Kelly pulls from her diverse experience to provide keynote presentations that are engaging and compelling, leaving the audience wanting more. With a warm and sincere style, Mary takes her vast knowledge and provides an educational presentation that holds the interest of her audience.
Years of Speaking Experience
Request Mary's Speaking Kit
United States, Canada, Netherlands
Topics and Expertise
Leadership
Economy
Motivation
Mindfulness
Women in Business
Best-Selling Author
Why Leaders Fail
The news is full of leadership failures. Many good people, when they rise to leadership positions, fail.  Good leadership seems easy in theory but actually living, executing, and fostering strong, effective leadership in corporations and organizations is tough. 
The military focus on leadership is not an accident.  Leadership is most critical during times of crisis.  As Mary says, "Anyone can lead a team of highly-motivated, well-paid, good-hearted employees when there are no problems. That isn't leadership." Leadership happens when things are tough and there are problems to solve.
The program and resulting book, Why Leaders Fail and the 7 Prescriptions for Success, developed from studying over 10,000 military, government, and business people, and analyzing what makes successful leaders.  Mary Kelly and Peter Stark realized that there are 7 overarching reasons why leaders fail.  They created 49 Prescriptions for Success to help well-intentioned leaders become trusted advisors, respected advocates, and highly effective team builders.
In this cutting-edge program, participants will gain:
– Insight into behaviors that may be sabotaging the loyalty of their direct reports
– Understanding about why their top talent may not be performing up to their potential
– Tools to align team goals with organizational mission
– Awareness of how they are perceived by their direct reports, peers, and supervisors
– The 49 Prescriptions for Success
– A personalized leadership assessment to help identify leadership strengths and weaknesses
Leading Teams
LEADING TEAMS: 10 MILITARY SECRETS FOR BUILDING EFFECTIVE AND PRODUCTIVE TEAMS
Getting people to work together is challenging. Office tension, competition, gossip, personal agendas and pettiness reduce morale and productivity. 
Do you ever wonder how the military recruits people from diverse environments and coalesces them into cooperative, fighting teams?
Find out how you can use military approaches to enhance communication and teamwork, develop integration, and facilitate a positive work environment.
In this workshop you can expect to learn:
– Ways to be more productive in less time
– Ways to work together to accomplish more
– How to communicate clearly among all levels
– How to set and exceed expectations
– Ways to conquer the obstacles that create barriers to effective teamwork
– To use the strengths of people you work with despite cross generational gaps
The military forges cohesive teams and develops leaders, and you can too!
360º of Leadership
360° OF LEADERSHIP: STEERING AROUND THE ICEBERGS
Great leadership is an upside down pyramid. You as the leader are there to support the people working for you. Great leaders build effective teams and remind managers and leaders to communicate, develop employees, listen, and strategize for optimal results.
The military asks employees to sleep at work, but your organization doesn't expect your people to work for several weeks without a day off. Learn the secrets of leadership and motivation from a 21-year Navy veteran who lead multi-cultural teams all over the world in this thought-provoking, action-packed session.  This program is designed for teambuilding, experienced managers, and senior management.
Is the 360° of Leadership the right program for your group? In this powerful and thought provoking session, you will learn the following:
– What to consider as you assume a new role with new responsibilities
– How to communicate effectively with your diverse workforce
– What most employees wish their leaders knew
– Ways to use the strengths of your workplace demographics
– How to motivate employees even without a budget
– Let Mary help you navigate the waters of the workplace, we promise you won't even need a floatation device!
15 Ways to Grow Your Business In Any Economy
You are wonderful with clients, you understand what you need to do to stay current in your field, and you have a great staff, but running a business is tough.
Wouldn't it be great to prosper all the time? Would you like to grow your business regardless of the economy? Do you want to be recession-proof?
In this fast-paced, dynamic, and fun session, renowned economist, speaker and leadership expert Mary C. Kelly, PhD covers 15 ways to assist business owners in more effective marketing, enhanced productivity, and achieving greater profits all the time. Mary would love to help you grow your business!
Learn how to put together a dynamite, well-organized business plan that defines your business strategy with Mary's easy-to-use, fill-in-the-blank templates:
– Discover how to use your business relationships to further your business with a structured referral system
– Be able to track the strengths and weaknesses of your teams to best assign tasks, align goals, and achieve optimal outcomes
– Implement actionable items to create cohesive teamwork, improve personal and professional productivity, and better engage those around you using a daily tracking tool
– And 11 other actions that grow your business
Check Fees & Availability
"Above and beyond"
"Loved having Mary at the Special District Association! This is our third year with Mary. Mary connects with the audience every time and they love her energy and message. She always goes above and beyond to help the meeting planning team - whatever we need, Mary says yes."

-Executive Director
Housing Colorado
"Always a hit!"
"Mary's programs are always perfect for whoever is in the audience. She tailors every program and is interactive and funny. She researches the audience and knows what they need. I've seen her present several times and she is always a hit!"

-Executive Director
SBDC
"Fabulous programs"
"Great content and entertaining style! Mary provided fabulous programs for our real estate professionals to grow their business. Attendees raved about her and asked for more. Want lots of content, a great presentation, and a low maintenance (and really nice) speaker? Call Mary."

-Professional Development Coordinator
Colorado Association of Realtors