Andrew Bryant, CSP PCC is a Global Expert on Leadership, Self-leadership and Leading Cultures.  Andrew has spoken for audiences as large as 12,000, been a TEDx speaker, facilitated breakthrough learning sessions for senior teams and transformed leaders through 1-to-1 coaching.
English by Birth, Australian by Passport, Singapore by Residence and Brazilian by wife – he is truly Multi-cultural in his approach.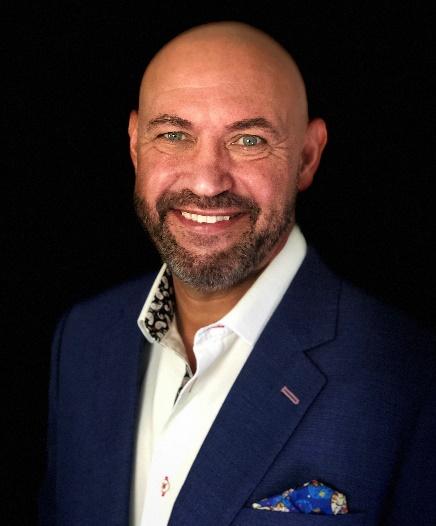 THE #1 GLOBAL AUTHORITY ON SELF-LEADERSHIP
International Speaker and NSA Certified Speaking Professional
As a Global Influence on Self-leadership and Effective leadership, Andrew Bryant is on a mission to 'Wake People Up' to the power of taking ownership for your thinking, feeling and actions.
Andrew Bryant is a best-selling author, Certified Speaking Professional, and an Executive Coach. He has spoken for TEDx and for audiences as large as 12,000. He facilitates breakthrough learning sessions and cultural change for senior leadership teams and helps C-level leaders scale themselves and their companies through 1 to 1 coaching. 
Andrew is the author of 'Self-Leadership: How to Become a More Successful, Efficient and Effective Leader from the Inside Out' (McGraw-Hill 2012) and the Best-Selling, 'Self Leadership: 12 Powerful Mindsets & Methods to Win in Life and Business'
With his expertise on Self-leadership and Leading Cultures he has transformed individuals and teams to be more intentional, influential and impactful. Through greater ownership, he empowers people to become more resilient and agile to face the complexities and uncertainties of our modern world.
Years of Speaking Experience
Request Andrew's Speaking Kit
Mauritius, Singapore, United States, Indonesia, Thailand
Topics and Expertise
Why Self-leadership is Important for Progress (Selfleadernomics)
Creating Engagement & Effectiveness through a Self-leadership Culture
Leading in a VUCA World
Unconscious Bias – Achieving Psychological Wellness with Diversity & Inclusion
The Self Leadership Speedometer – How to Influence Yourself & Others to Reach Your Goals
Story Telling for Influence & Impact – The Power of Framing
Self Leadership For Sales Mastery
ISales people need to be motivated to engage in the fundamentals if they are to be successful. Calling, appointment setting, uncovering needs, presenting solutions and reporting results, whilst repetitive must be approached with intention and passion.

An inspired sales force is essential for any organization and yet few know that rather than motivating, the secret is self-leadership. Motivation is variable but intention is like a laser beam that can cut through rejections and provide the resilience to grow, regardless of the environment.

Andrew Bryant, CSP PCC is a world expert on Self-leadership and is a renowned global speaker, coach and facilitator as well as the author of 'Self-Leadership: How to Become a More Successful, Efficient and Effective Leader from the Inside Out' (McGraw-Hill 2012).
Andrew is famous for his constructive realism, sense of humor, but most importantly for his ability to shift mindsets and inspire new behaviors.

Andrew Bryant, has designed and delivered sale programs for clients such as Microsoft, Prudential, Credit Suisse, and Maybank to name a few. He has spoken at sales kickoffs for Nokia, Abacus, Essilor and AIA insurance. In fact Andrew started selling at 10-years old in his father's hardware store, and is still selling today as the founder of a boutique consultancy. As a qualified physiotherapist, Andrew started his career working with athletes, but quickly discovered that mindset was the critical factor to success and switched to helping businesses achieve the results they wanted.
Leading From The Inside Out
Effective leaders lead from the inside out, by which I mean, they are role models for responsibility and accountability. Inside out leadership results in greater motivation, innovation and the ability to embrace shifts and change.
A lack of personal responsibility by leaders clearly has a negative impact on morale and business results; but just as dangerous is a style of over-responsibility which, whilst well intentioned, can lead to reduced motivation and no innovation.
We are responsible 'FOR' our actions but accountable 'TO' our values and goals and to the values and goals of the organization we work for. ('Self Leadership – How to Become a More Successful, Efficient, and Effective Leader from the Inside Out' McGraw-Hill).
By demonstrating self-leadership and communicating that each member of the team is both responsible for themselves and accountable to the group values, a leader becomes transformational.
Influence + Conflict Management
Everyone needs to influcence and manage conflict. Influence can take the form of gaining s support, inspiring others, persuading other people to become champions, engaging someone's imagination and creating relationships.
Sometimes the influence will be met with resistance and so they must master authentic and assertive communication, as well as flexibility to engage in positive conflict.
Check Fees & Availability
"Set The Tone"
"Commanding the stage from start to finish, filling the room with energy... Andrew really set the tone for our 3 day show and made a big impact on our audience."

-Natalie Williams
Program Director
SSON
"A Terrific Learning Experience"
"Andrew Bryant's great depth of understanding, coupled with his brilliance at explaining complex material with simple terms and examples leads to a terrific learning experience."

-Andrew Brown
Finance Manager
AXA
"Highly Recommend"
"I highly recommend Andrew Bryant in to any Company who is committed to the development of leaders at all levels within their Company."

-Michelle Dee
Reservations Manager
Singapore Airlines